Our Mission
Visualead's mission is to help brands and SMBs leverage their physical assets to amplify their digital ones and create successful and secure omni channel experiences.
Visualead is a software company focused on the research, development and enablement of IOT technologies that transform a presence into an engaging and secure touch point between consumers, manufacturers, retailers, e-tailers and brands.
Our Technology
At Visualead we develop patented technology to drive new business cases and develop our competitive solutions. We have a strong IP portfolio with multiple granted patents and patent pending applications.
Dealing with both Online and Offline use cases we develop technology in a verity of fields including: machine readable codes, encryption and security, computer vision and machine learning and scalable cloud architectures. Our research team had won numerous awards in top computer vision competitions in Israel.
Why Work With Us?
---
Strong R&D innovation
Using computer vision, deep learning and security technologies to develop the next stages of marketing and security O2O products.
Execution and scale
Proven technology used by over 700m users and on more than 2B products. Fully integrated end to end scalable solutions.
Strong in China
We have partnered with many offline to online ecosystem partners in China including printing houses, manufacturers, IT providers and marketing agencies to provide end to end rich solutions for our clients.
Our Team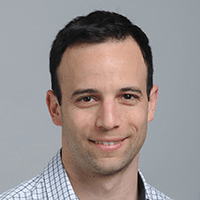 Nevo leads Visualead towards a brilliant future. Prior to Visualead, Nevo founded a web-development startup company when he was only 16, served as an Officer in the Israeli Air Force, and held senior management positions in several technology startups. Nevo holds a B.A. in Business Management & Aviation Sciences from Haifa University and an MBA from Tel Aviv University with an emphasis on technology, entrepreneurship and innovation management. If he had free time, Nevo would have spent it with his wife and kid. Otherwise, Nevo enjoys volunteering, snowboarding, and photography.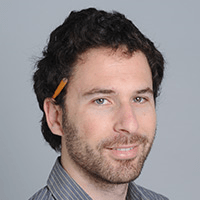 Itamar is a computer vision and machine learning guru, and the technology oracle at Visualead. Back at high school, Itamar founded with Nevo their first web-development startup. Prior to Visualead, Itamar served as CTO of Dreambots and an Engineer at Mellanox and Kaminario. Itamar received his B.Sc. (summa cum laude) and M.Sc. degrees in Electrical Engineering from the Technion, Israel's Institute of Technology, specializing in computer vision and machine learning. He published several academic papers, including "Icon Scanning – Detection & Recognition" (Computer Vision and Pattern Recognition 2012) and "Dancing Icons" (International Conference on Computer Vision 2011). Itamar enjoys tutoring, volunteering, and yacht sailing.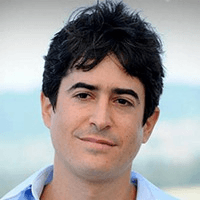 Uriel spends considerable time thinking about the next big thing in O2O and leads Visualead's product innovation. Prior to Visualead, Uriel served as Cluster Manager at Mellanox, where he managed testing groups and defined project verification methodologies, and worked as a Chip Design Engineer at Intel. Uriel received his B.Sc. (summa cum laude) in Electrical Engineering from the Technion, Israel's Institute of Technology. On his free time, Uriel is an amateur food critic, exploring the culinary aspects of Shanghai from risky street food to high-end gourmet restaurants.
Joyce is a digital practice and e-commerce veteran with over 15 years of diversified experiences in enterprise sales of solutions and services. Now at Visualead she heads up market development strategy in Asia Pacific and transforms brands' engagements with their customers into meaningful relationships through Visualead's solutions. Prior to joining in Visualead in 2015, Joyce served as General Manager of Business Planning and Operations at Optimix Asia, and Vice President of Asia Pacific at Digital River where she established and expanded its businesses and footprints in the region. Joyce holds a B.A. in English Language and Literature from Fu-Jen Catholic University (Taipei) and M.A. in Advertising from National Cheng-Chi University (Taipei).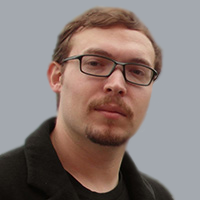 Leonid is an all-around player and a technology geek with proven experience in management and hands-on development in multiple technologies and domains. When he isn't busy building things that people love to use, he's constantly trying to improve the development culture of the organization, challenging and mentoring a wonderful team of engineers, while focusing on getting shit done - and done well. Prior to Visualead, Leonid served as a CTO of TubeScience, VP Engineering of Jammer.fm, as a Principal Engineer at Safend (acquired by Wave Systems), and as an R&D Officer in the Israel Defense Forces (IDF) elite cyber unit. Leonid holds a B.Sc. (cum laude) in Computer Science from the Technion. Leonid loves reading, productivity hacking, watching his favorite TV shows, and having a few beers with his friends.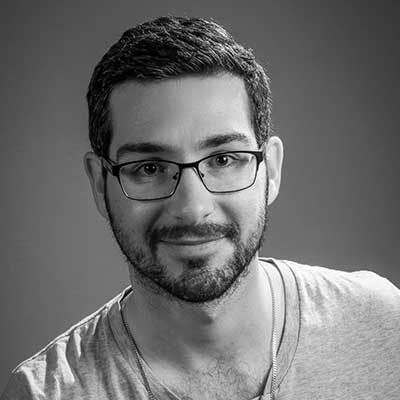 One of our youngest team members, Eddie joined as an accomplished computer vision engineer and quickly grew to lead Visualead's Research vision and efforts. Always working on the Next Big Thing, the highly academic research team is responsible for the company's innovation and next generation of disruptive technologies. Prior to Visualead, Eddie worked on cutting edge computer vision algorithms in the smartphone dual-lens company CorePhotonics. In the IDF, he took part in the prestigious Psagot program and later served as an academic officer in the unit 8200, where his team won the Israel Defense Award (among others). He holds two B.Sc. degrees from the Technion - in EE and Physics and is completing his Masters in EE in the University of Tel Aviv. When Eddie isn't spending his weekends hacking away at the latest tech and algorithms, he is probably updating his blog, growing his photography portfolio or fighting his way back into masters in Overwatch.
Herzliya
Galgalei Haplada 20
Israel
Shanghai
Weihai road 567
China